Editor's Note: This essay, by Deep Green Resistance Australia member Kim Hill, first appeared in Stories of Creative Ecology.  Worldwide 40 percent of all human deaths are attributable to industrial pollution, according to Cornell University.   In the US Southwest, coal mines and power plants, oil and gas fracking, agricultural chemicals, mining and smelting wastes, military wastes, and many other hazards all pose a risk to the health of humans and other living things.  
I think I'm dying. My heart is beating too fast, I'm too weak to get out of bed most days, and some days I don't even have the energy to eat. It's been like this for years. It's been getting gradually worse.
I haven't read a book, taken a walk, watched a movie, visited a friend, or done anything useful in months. I can't focus, can't even think most of the time.
I'm not the only one. Many of my friends are also ill. I see the sickness all around me. Every year there are less fish in the sea, less birds in the trees, less insects. The air smells more toxic, the industrial noise is getting louder. Every day, 200 species become extinct. Most rivers no longer support any life. Around half of all human deaths are caused by pollution. We're all dying of the sickness.
My own illness can be attributed to heavy metal and chemical toxicity, from mining, vaccines, vehicle exhaust, and all the chemicals I'm exposed to every day, indoors and out. They're in my food, in the air, in the water I drink. I can't get away from them. There's no safe place left to go. I can't get any better while these are still being made, being used, being disposed of into my body.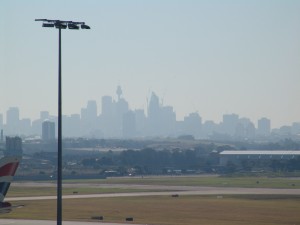 It's not just chemicals, but electromagnetic fields, from powerlines, phones, wifi and cell phone towers. The food of industrial agriculture, grown in soils depleted of nutrients and becoming ever more poisoned, is all I can get. It barely provides me with the nutrients I need to survive, let alone recover. Let food be thy medicine, but when the food itself spreads the sickness, there's not much hope for anyone.
When the soil life dies, the entire landscape becomes sick. The trees can't provide for their inhabitants. They can't hold the community of life together. The intricate food web, the web of relationships that holds us all, collapses.
Will I recover? With the constant assault of chemicals, electromagnetic fields, and noise, it seems unlikely. Will the living world recover, or will it die along with me, unable to withstand the violent industries that extract the lifeblood of rivers, forests, fish and earth, to convert them into a quick profit?
Western medicine can't help me. All it can offer is more chemicals, more poisons. And new technology can't help the land, the water, the soil. It only worsens the sickness.
If I am to heal, the living world must first be healed. The water, the food, the air and the land need to recover from the sickness, as they are the only medicine that can bring me back to health.
The machines need to be stopped. The mining, ploughing, fishing, felling, and manufacturing machines. The advertising, brainwashing and surveillance machines. The coal, oil, gas, nuclear and solar-powered machines. They are all spreading the sickness. It's a cultural sickness, as well as a physical one. Our culture is so sick that it barely acknowledges the living world, and has us believe that images, ideas, identities and abstractions are all we need. It all needs to stop. The culture needs to recover, to repair.
I need your help. I can't do this myself. I'm close to death. To those who are not yet sick, those who have the strength to stand with the living, and stop the sickness: I need you now. Not just for me, but for everyone. For those close to extinction, those who still have some chance of recovery. We all need you.
Today is the last day on Earth for many species of plants and animals. Every day, the sickness consumes a few more of us. If I didn't have friends and family looking after me, I wouldn't be alive today. When the whole community becomes sick, there is no-one left to take care. This is how extinction happens.
It doesn't have to happen. It can be stopped. Some people, mostly those in the worst affected areas, are taking on the sickness, fighting because they know their lives depend on it. They see the root cause of the affliction, not just the symptoms. They are taking down oil rigs, derailing coal trains, and sabotaging pipelines and mining equipment. They're blockading ports, forests, mine sites and power stations, and doing everything they can to stop the sickness spreading further. They are few, and they get little thanks. They need all the help they can get. With a collective effort, the sickness can be eradicated, and we can all recover our health.